We Catch a Modern Master at His Easel

International Artist Magazine, October/November 2001.





The Portrait Society of America is pleased to present a feature article on the work of John Howard Sanden who has been in the forefront as a teacher. He and his wife Elizabeth have pioneered the type of teaching seminars that have been held in recent years. He is a valued friend and mentor, as he has been to many artists.


Gordon Wetmore
Chairman, Portrait Society of America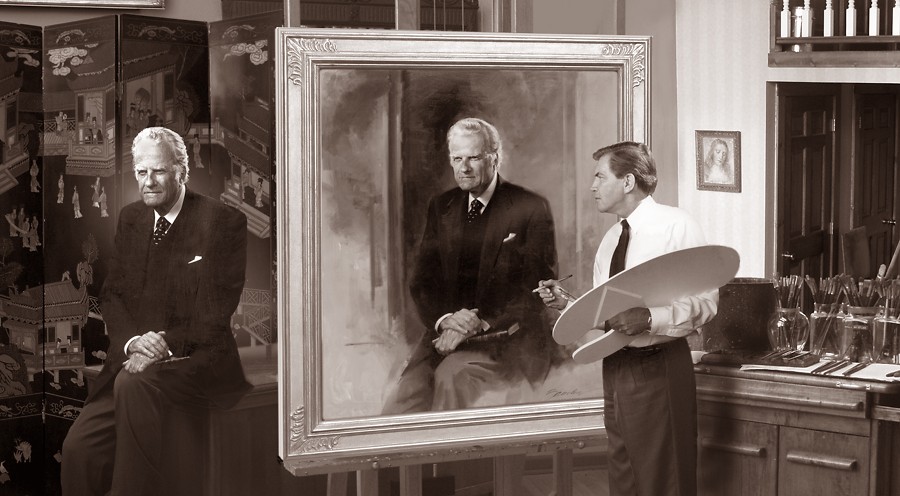 The Rev. Billy Graham sits for his portrait in the Carnegie Hall, New York studio.
Different portrait painting methods

There are at least seven ways for the portrait artist to proceed. Be aware that two are very difficult and dangerous, and one is hard to justify.